12 MAY 2023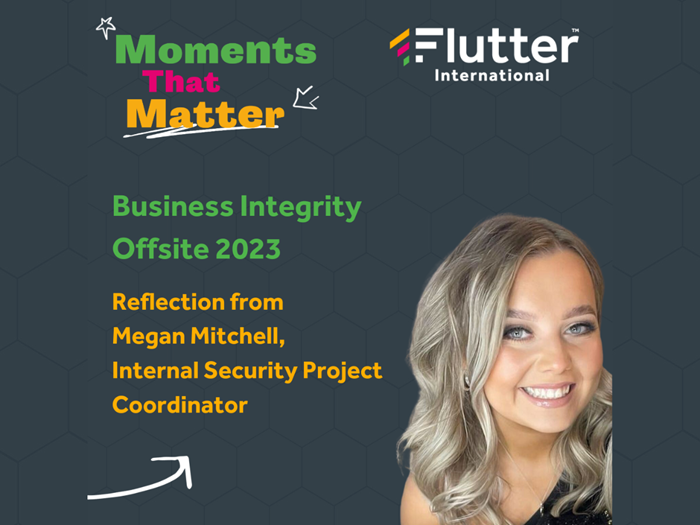 In the last week of April, our Business Integrity function, part of Legal and Risk, had the great opportunity and pleasure of coming together in person for a moment that matters. Some of us have worked together for 3+ years but never had the chance to meet face-to-face.
The offsite saw our Financial Crime, ABC & Sanctions, Internal Security, Business Integrity and Safer Gambling teams develop stronger working relationships whilst brainstorming better ways of working together within Legal and Risk, and the wider business during our Hackathon.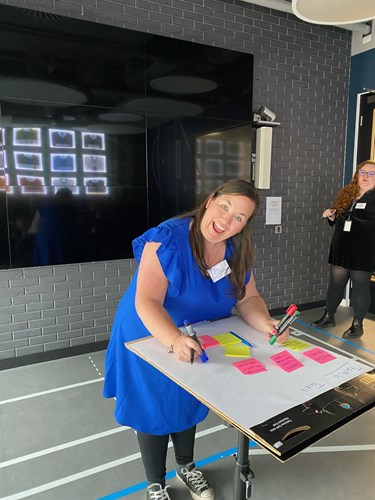 We also received some Flutter International Merch!!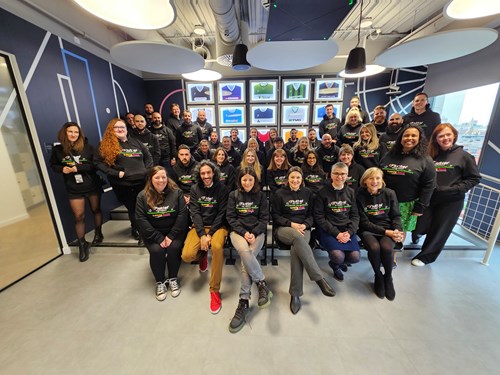 We were very fortunate to experience an inspirational presentation from guest speaker, Steve Farrah, MBA (Henley) CAMS CFE our on financial investigations uncovering modern slavery. 
The special guests did not stop there. We were fortunate enough to have Chief Legal and Risk Officer Richard Hennity join us for a presentation, as well as guests from our Compliance and HR Teams. To round out the day of engaging and informative sessions, we were also joined by Hodan Fourie, Director of Business Integrity and Frank Lennox-Hennessy, Director of Compliance and Risk.
Overall, the event allowed the Business Integrity teams to come together for a special "moment that matters".  As a function we have strengthened relationships, created special memories, brainstormed departmental strategies and objectives and taken some valuable insights and training from the various presentations we were lucky to attend.  After the offsite, I'm excited to work more closely with my colleagues across the different teams and see the ongoing implementation of the Business Integrity strategy!
A special thanks Chief Legal and Risk Officer Richard Hennity for sponsoring the event, and thank you to everyone who attended and spoke to our teams!