12 DECEMBER 2022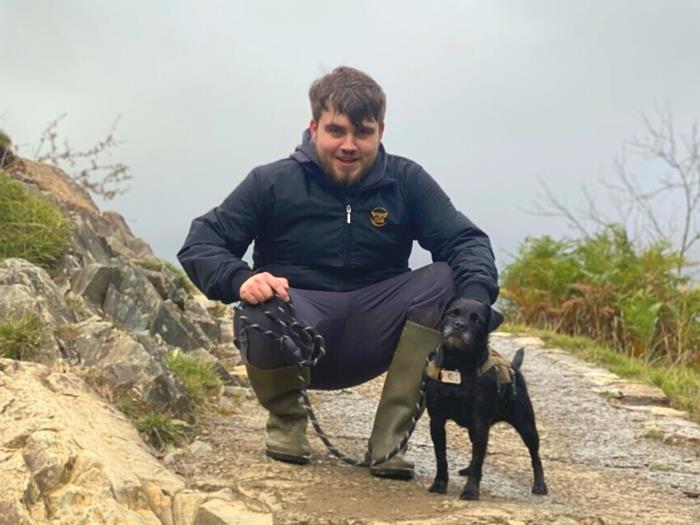 At PokerStars, our colleagues are the lifeblood of our business. Working together we have created a culture of wellness where everyone feels connected, supported and cared for. At Flutter International we have a dedicated Positive Impact Plan which sets out our standards to support and empower our people. We aim to achieve our Work Better pillar, by ensuring we support our people to be their very best because we know our people are the heart of everything we do.
By empowering colleagues to use our pool of internal and external resources, we can make a World of Difference. From mindfulness and meditation health platforms to wellbeing libraries and dedicated Wellbeing Committee memberships, there is plenty to help take care of ourselves and others.
One colleague who embraces our approach to wellbeing is Mark Southworth, a Senior DevOps Engineer who joined PokerStars in December. The new career choice provided a fully remote working opportunity for Mark, allowing him to leave behind the stresses of travelling to spend more time with the family.
Through his position with PokerStars, Mark has played a pivotal role in helping shape the way we reflect on mental health, and through different avenues, vastly improved his own wellbeing during that time too.
Change for the better
Since joining PokerStars Mark admits that he's been able to maximise his remote role to become 'the master of his own life and time' again, something that different opportunities wouldn't have provided.
'When I decided to join PokerStars, the processes were great. I've been able to spend time with my family, my dog and been able to concentrate on getting fit again. Without PokerStars this wouldn't have been possible. So many remote roles require long hours with a 'fully remote' title slapped on for good measure.'
'Before joining PokerStars only one other business had cared for my mental health throughout my career. I had previously been in quite a rough spot, coming from a company where I was working 80-hour weeks and using incredibly unhealthy coping mechanisms to deal with the stress and past traumas.'
'I've suffered with poor mental health for most of my life but I'm incredibly open about my struggles.'
A helping hand
Leaving behind 'mundane and unenjoyable' jobs, Mark was excited with what his new role at PokerStars had to offer. Despite this, it was clear to see that something wasn't quite right, and he is indebted to his line manager for the help and support offered during a tough period.
'When I joined PokerStars I had a rocky first few months. Not because I was bad at my job, but because I was moving at the pace of a rocket ship. My line manager recognised I was dealing with an issue or two. They supported me and motivated me to get a diagnosis which stuck, after many years of misdiagnosis.'
'Since that day, my life has drastically improved both inside and outside work. I'd have never been correctly diagnosed without the care my line manager showed. It took too many years, but I'm finally becoming happier with life, allowing me to do my job properly, focus on finding my physical fitness and truly finding peace with myself.'
'It might sound cliché, but PokerStars is the single best business I've ever worked for when it comes to supporting each other with mental health. Everyone cares about everyone – no matter your job title or pay grade.'
Raising Awareness
A fitness fanatic, Mark lost the passion for exercise when his struggles became too much. As he gradually recovered, Mark was able to focus on running, weightlifting, and walking his Patterdale Terrier, Mabel. When not in work, Mark can be found taking part in 5km Tough Mudder competitions and riding his Yamaha R6.
In the workplace, Mark has been able to combine his Senior DevOps role with a new internal opportunity, a position on our Sports and Wellbeing committee. Allowing him to tie two passions into one, the tech enthusiast believes that they are working hard to improve the lives of colleagues every day.
'I truly believe that as a committee, we are incredibly passionate about our people. Since I joined, we've collectively walked/ran/cycled and swam silly distances, raised over £5,000 for Dogs for Good (a fantastic charity which I had the honour of onboarding into our business as a charity partner), and hopefully, we've inspired others to speak up and share their experiences.
'If you're ever thinking about moving from your current role to PokerStars, then do it. You really couldn't find a business that is more supportive.'
To read more about the wellbeing support we offer, click here.