21 FEBRUARY 2023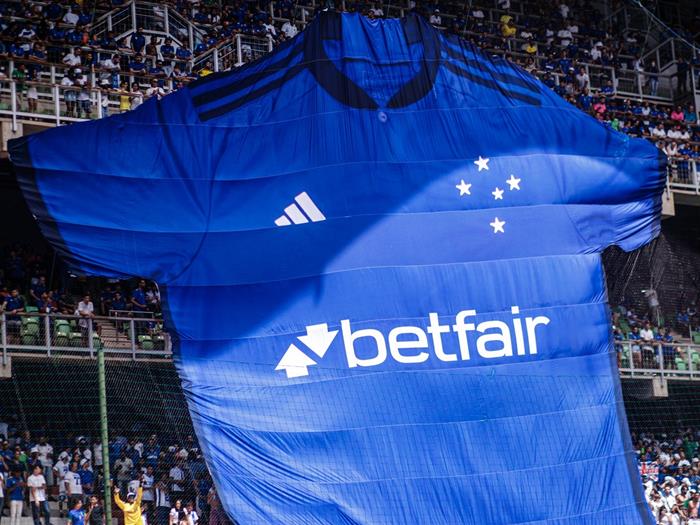 Our Betfair International marketing team got the year off to an amazing start, with an incredible launch to announce our sponsorship of Cruzeiro Football Club in Brazil.
The two-year sponsorship with Ronaldo's club in the Minas Gerais region will feature Betfair as the major shirt sponsor of Cruzeiro's men's team. Additionally, the Betfair brand logo will be featured on the back of the women's team shirt.
Members of our team from sponsorship, digital media, creative, PR, and social media all travelled to Brazil to be on the ground working with our agencies and the club to deliver an exciting launch campaign for the fans.
As part of the launch activation our Managing Director, Kim Daly took to the pitch with Brazilian Icon and Cruzeiro owner Ronaldo, as fans witnessed the assembly of a giant mosaic in the stadium's stands revealing the team's new shirt for the 2023 season.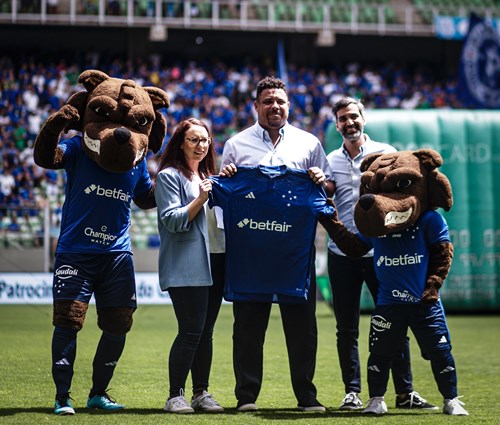 The city of Belo Horizonte was also surprised with several animated projections of the new shirt on iconic buildings across the city, an Out Of Home campaign, and even a rap song to commemorate the partnership.