03 OCTOBER 2022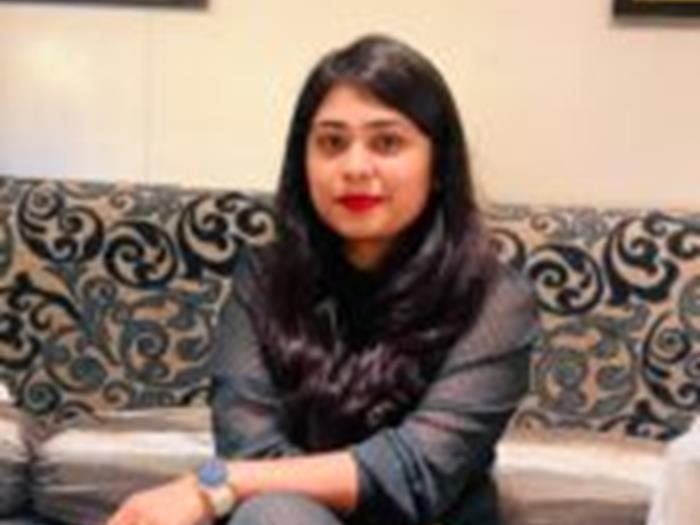 'The biggest advantage is the way your career path is designed here at Flutter International. It helps each person to go through certain skill sets which will in turn help colleagues in both their professional and personal development.'
Meet Sai, a Fraud Operations Team Manager who has been on quite the professional journey since starting with PokerStars in 2017.
Initially joining as a Verification Agent, Sai is proof that passion, determination and hard work can go a long way within the company. Since embarking on her new career, she has received countless promotions, working in Security as an Agent, later stepping up to Senior Agent, Team Lead and her most recent position of Fraud Operations Team Manager.
Having worked on a number of diverse projects in the five years she has been with the company, Sai's career progression and growth is nothing short of inspirational, and there is hope that many more will follow in her footsteps within the next few months.
The perfect opportunity
As we continue to grow at Flutter International, our Customer Support team will soon be supporting projects based around the 2022 FIFA World Cup in Qatar, with the opportunity to then experience working across our leading brands under one parent company moving forward.
A role being openly advertised for, colleagues will have the opportunity to work with a dynamic and forward-thinking team, supported by managers that will help your career growth. There is also a personal interest allowance and both internal and external learning support as part of your fantastic benefit offering.
It gives you the chance to develop in both a professional and personal environment, something that Sai truly appreciates.
'Professionally, the tasks assigned to me helped at each stage of my career, and with my future development. The biggest advantage is the way your career path is designed here at Flutter International.  It helps each person to go through certain skill sets which will in turn help colleagues in their professional and personal development.
'When joining the company my only goal was exceeding my own targets and to learn different ways in which I could help players. I spent a lot of time understanding and analysing patterns to help our customers and to sharpen my skills.'
A culture like no other
Our culture of commitment and success will inspire you to grow a career and build relationships in an environment where the best play. For Sai, company values align with her own, ensuring that we all Win Together.
'My favourite value would be Win Together. It helps us to get an overall balance in terms of handling players at the right time, with the right information, with the ability to get things done smoothly.
'Working here is flexible, and the way we investigate and take actions to avoid risk patterns make me want to dive in further. Our colleagues are passionate, fun loving and supportive, while the work-life balance and flexibility of the role combines to provide a fascinating culture.'
And what advice would Sai give to those considering a career with us?
'Keep yourself motivated, work passionately and always request feedback. Act accordingly and give it 100% in whatever role you tackle. If you do this, things will soon fall into place. I have already developed my decision making, strategic thinking, leadership skills and organisation.
'Make sure you plan the night before, start the day with gratitude and of course, listen to your favourite music. I can dance for 2-3 hours straight when I do. Not many people know about that.'