13 SEPTEMBER 2022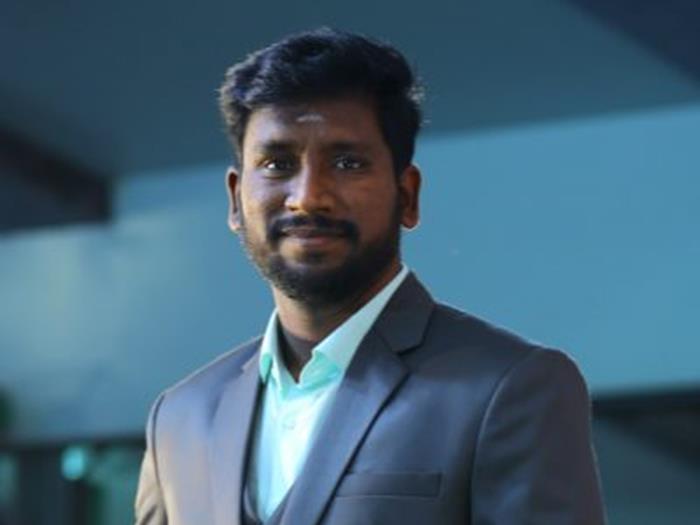 'Always keep learning and never give up on anything. Be ready to grab the opportunity that comes your way and always believe in unity as a strength.'
At Flutter International, our colleagues are empowered to make decisions and be the best they can be. They are supported to achieve their goals – whether that's career development, global mobility, or new opportunities, with professional and personal growth of vital importance.
Sai Swaroop Pondichery is one of thousands worldwide who benefit from the learning and development opportunities at Flutter, and the Team Leader & Quality Assurance Specialist appreciates the support shown during his time with the business so far.
A helping hand
Starting life with Flutter International as an Analyst, Sai was cross-skilled on different verticals which lead to a promotion as a QA Specialist and later, a Team Leader. Learning on the go, he was able to proudly contribute to his team and learn based on the requirements of the role.
With our fantastic Udemy and Mind Tools, Sai has been able to 'nourish and improve', with Power Hours providing time to focus and learn additional skills to assist with career progression.
'The best thing about working at PokerStars is that they support the creativity and the proactiveness of employees. There are immense growth opportunities, and the support of my manager, Aravindhu Pentakota, has been priceless as we streamline our processes.
'The Win Together value will always be my favourite because it helps and supports each employee to share their ideas, share their knowledge, and taste success together. I always recommend that you keep learning and never give up on anything. Be ready to grab the opportunity that comes your way and always believe in unity as a strength.'
Starting his journey
With a master's degree in Business Administration and experience in AML/KYC, Sai was perfectly set up for a career with Flutter International. When joining the business, he was part of a smaller team of five, a new project of the Sky Betting and Gaming function which brought everyone together as a family.
'I still remember each one of my colleagues and their names. Now, the organisation has grown and in Hyderabad there is growth opportunities for many. I can only thank the company for providing such growth opportunities within.'
The first line of defence
Starting in November, the 2022 FIFA World Cup is firmly on our doorsteps, and Sai and his colleagues will be working hard to ensure risk mitigation for a safe environment.
Due to the huge growth within our Hyderabad office, Flutter International are currently hiring to our Customer Support Team to assist with the tournament, with a host of learning opportunities and experiences based around our leading brands on offer. We offer a personal interest allowance and both internal and external learning, on top of a fantastic benefits product.
And why does Sai feel PokerStars is a great place to work?
'PokerStars provides immense opportunities, they are incredibly appreciating, and support your creativity throughout.'
Looking for a new career? Join us, and you'll find a World of Opportunity and never-ending change!