21 OCTOBER 2022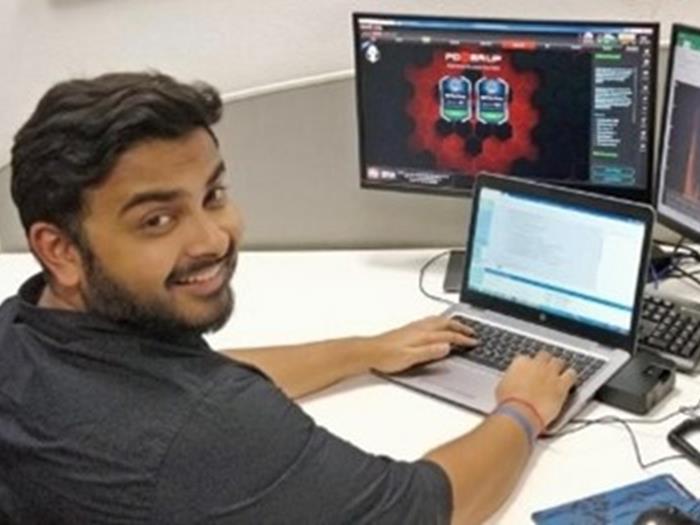 'The PokerStars values are strong, and the company has a culture of keeping their players and employees at the forefront of their major decisions. Compassionate and gregarious colleagues, growth is encouraged within the organisation at all times.'
There's nothing quite like finding a dream environment to work in, and that was certainly the case for Risk Insights manager Dipanjan Das. A recreational poker player with a knack for GTO and studying games like Pot Limit Omaha, Dipanjan's stars aligned in 2018 when discovering a job opportunity in the Gaming Integrity department.
Browsing the PokerStars Careers page, Dipanjan found the perfect opportunity to follow his true passion, an opportunity to learn the backend nuances with 'the best company' in the iGaming space.
Elementary, my dear Watson
With a background in Data Science and an Engineering degree in Electronics and Instrumentation, Dipanjan instantly fell in love with his new career at PokerStars.
'There's not many job roles where you get to feel like Sherlock Holmes (the famous fictional detective created by author Sir Arthur Conan Doyle). When joining PokerStars I played my part in protecting players on our sites from gaming-related frauds for two years, making it one of the safest places to play poker. It was then that I started to feel like Watson (Holmes' best friend and assistant).
In 2020, and at the peak of the pandemic, Dipanjan took on the role of Data Analyst in our Fraud Operations team. Helping to drive business decisions, he was then promoted to the Risk Insights team where he continues to provide growth opportunities within the company.
'It was fascinating and challenging at the same time. Seeing our research and analytics drive business decisions and positively impact millions of players across the globe was spellbinding.'
A sporting pinnacle
Arguably one of the biggest sporting events on the planet, the FIFA World Cup returns in November with Qatar becoming the first Arab state to host the tournament. Flutter International's continued growth means our Customer Support team will soon be expanded to assist across our leading brands. Colleagues will have the opportunity to join a dynamic, forward-thinking team, and Dipanjan is excited for what the tournament will bring.
'The 2022 FIFA World Cup will see a bulk of new registrations and increased volume of players on our site, which will inevitably call for more engaged protection. My team will be helping with ad-hoc data analysis, reports and redefining rules that would keep our platforms the safest place to play on the internet.'
The perfect development opportunity
At Flutter International, we give our people the tools and experiences to put the player at the forefront of everything we do – making our colleagues the player's champion. Whether it be our fantastic range of learning tools, our business values or our supportive benefits package, there is always an opportunity to improve yourself in both a personal and professional capacity.
Dipanjan has experienced first-hand the growth opportunities available to colleagues, and believes they have played a major role in advancing his career with PokerStars.
'I have always had supportive managers who were invested in my personal development. Internal mobility is encouraged at PokerStars. I also used the personal interest allowance to try out a mediation app which in turn helped me during the pandemic.
'PokerStars has a culture of empowering employees by encouraging unselfish growth and providing opportunity and ownership in the workplace through the Empower and Own value. The values are strong, and it ensures a culture of keeping players and employees at the forefront of every major decision.'
And what advice would Dipanjan offer to new colleagues just starting out at PokerStars?
'Ensure that you leverage the learning tools available to you. Udemy, Mindtools, and others are incredibly helpful. Always work hard and ask questions associated with your assigned process or task too.'