14 SEPTEMBER 2021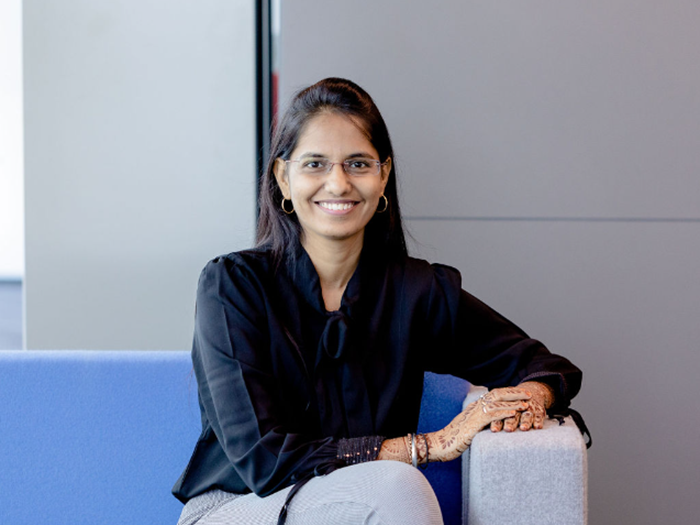 At PokerStars, part of Flutter International, our focus as an employer is on remembering the importance of conversations about institutionalised discrimination. These conversations are crucial to our progress as an employer, and we are determined to translate our commitments into real actions for the lifeblood of the business, our people.
In the instalment of our introduction to the Diversity, Inclusion and Belonging Committee, we speak to Trishna, who is based in our Hyderabad office.
Turning the tide
The opportunity to be involved in changing how people locally view diversity and inclusion was a key reason behind Trishna's commitment to the Committee.
"As the Committee was very new, I wanted to be a part of this to put my ideas forward, to bring some change around what DIB should look like at PokerStars."
"I think it's important, I want to be part of the process of change and progress at PokerStars."
A listening ear
As a HR Officer, it's fair to say listening to employees has become second nature to Trishna. She is on the frontline for employee concern, and it is the voice of others she enjoys most when discussing her role in the DIB Committee.
"I enjoy listening to different stories. The people, their journeys, and the barriers that they've had to overcome. I'm also particularly proud of the Pride Month events we've held recently."
An inspiration to others
When asked about her favourite quote, it isn't an individual that Trishna leans upon, but the Society for Human Resource Management. Dedicated to promoting the role of HR through education, certification, and networking, it is this reference that our DIB Committee colleague appreciates the most.
"By capturing data on employee demographics, an employer is better able to understand the diversity of its employees and equity of its internal practices and identify any areas of concerns or trends."
Have your say
At PokerStars, we're always looking into ways to help develop a better, more inclusive place to work. To contribute to our DIB initiatives, employees can reach out to their Line Manager or local DIB Committee. Join our team today and take part in our initiatives at PokerStars.
Trishna Agarwal | HR Officer | Hyderabad, India