19 NOVEMBER 2023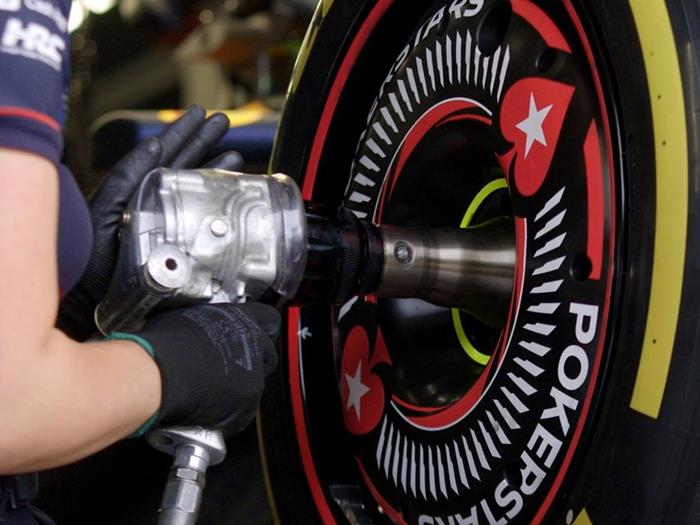 In the heart of Sin City, where speed meets spectacle, history was made on the racing track. Oracle Red Bull Racing, in collaboration with PokerStars, unleashed a sensation that left Vegas in awe. Our 'Poker Chip' wheel covers stole the spotlight, and here's the inside scoop on the origin and design that made heads turn faster than a winning hand.

Red Bull Poker Chip: Symbolizing the Partnership's Essence:

At the core of our partnership with Oracle Red Bull Racing lies the Red Bull Poker Chip – a symbol of the epic thrill and excitement that unite our two worlds. This poker chip isn't just a token; it's a core asset that embodies the spirit of collaboration and the adrenaline-pumping rush of the race. Picture this: the Red Bull Poker Chip, a sleek fusion of energy and strategy, converges with the design brilliance of PokerStars. The result? A wheel cover that doesn't just spin; it dazzles, leaving a trail of excitement in its wake.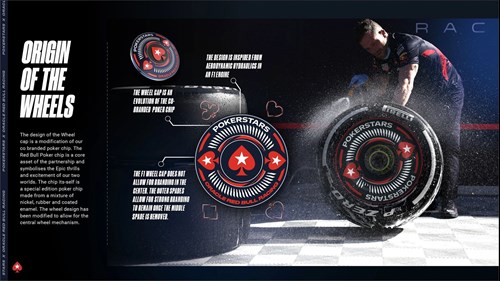 In the world of PokerStars x Red Bull Racing, every turn is a celebration of partnership, innovation, and a shared passion for pushing boundaries. As our 'Poker Chip' wheel covers make history on the Sin City track, we invite you to join us in this thrilling journey. This is more than a race; it's a revolution on wheels, and you're invited to be a part of it. Buckle up for the ride of a lifetime!